Additional Painting Services That Increase Average Project Value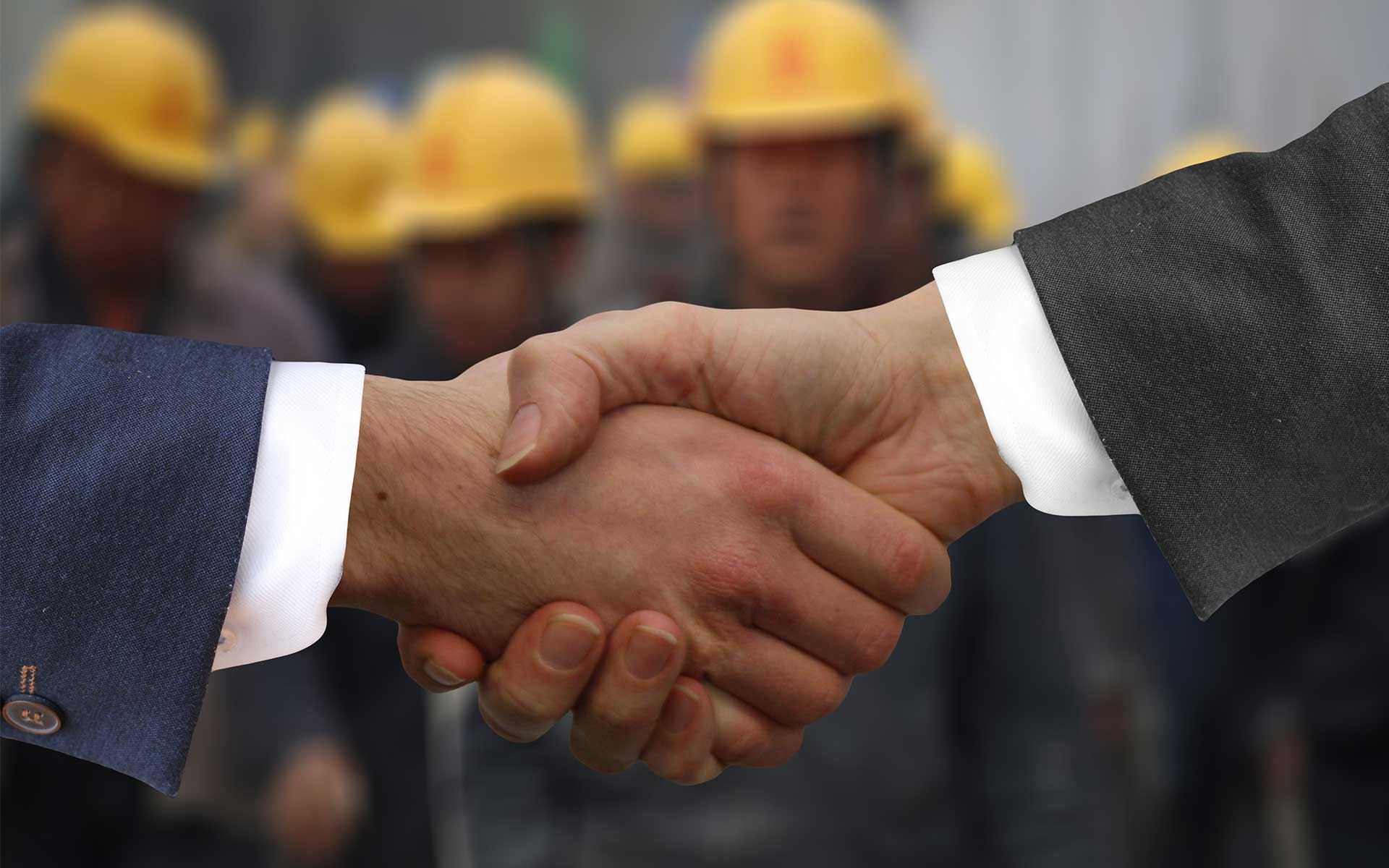 Offering additional services that'll complement ongoing projects can help to improve your revenue significantly. McKinsey suggests that a properly executed cross-selling strategy can lead to a 20% increase in sales and up to 30% in profit raise.
In this post, we outline 15 additional service ideas that can be easily combined with commercial painting. By implementing them, you can boost your average project value and earn more for each client project.
1. Commercial Epoxy Floor Coatings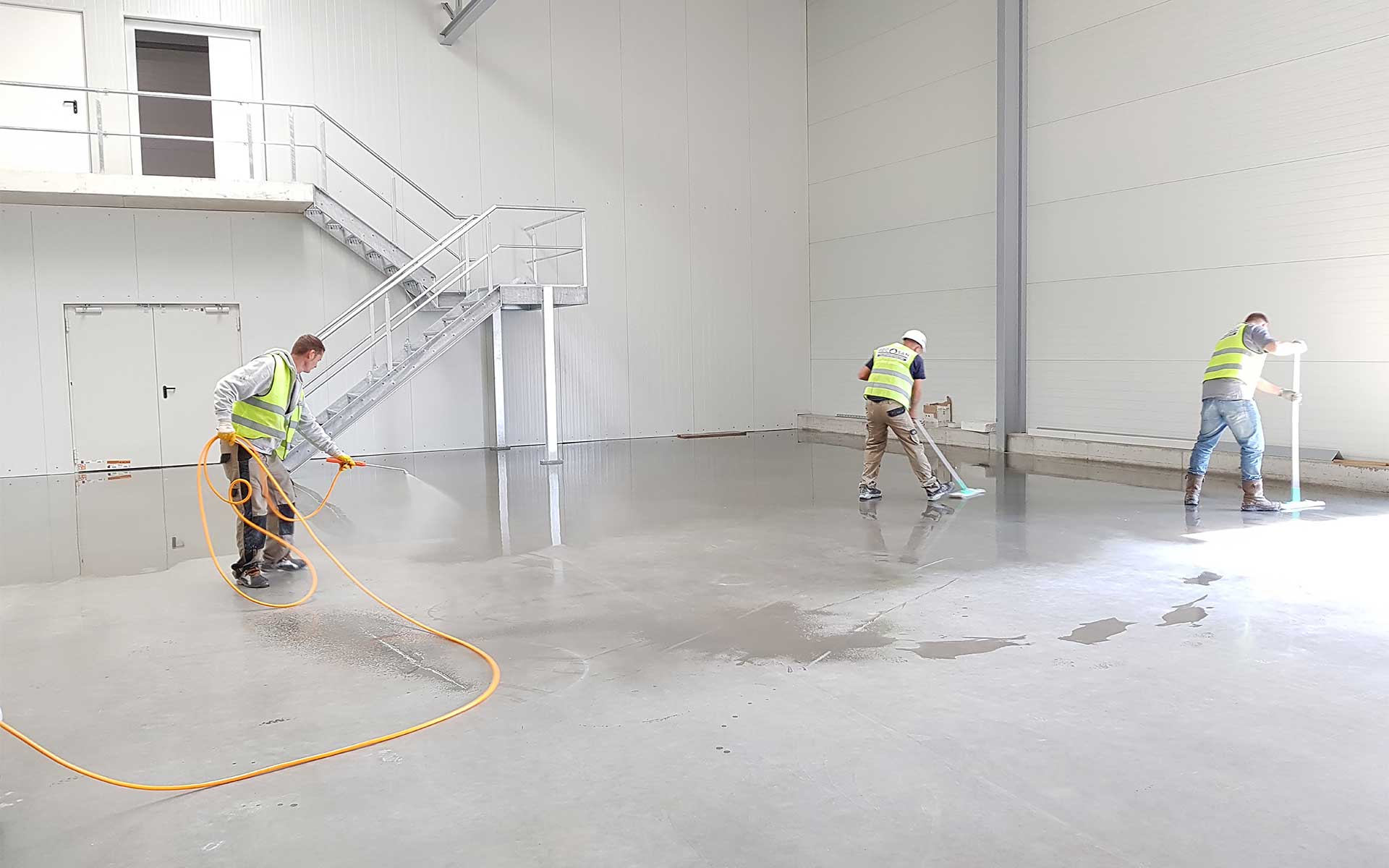 Using epoxy for interior decoration seems like a trend that's here to stay. Opting for epoxy floor coating has many advantages. The material is durable, shock-resistant, easy to clean and maintain, and has an appealing glossy look.
The smooth surface is resistant to various deterioration and can boast a long lifespan, making it a reasonable choice for commercial use. Thus, you can offer your clients to enhance their floors with such an enticing solution.
2. Commercial Awning Replacement & Removal
Awnings are used for various commercial purposes. Some of them include improving the property's aesthetics, brand recognition, and protection from the sun and rain. In most cases, fabric, plastic, and metal are used for awning creation. And as time passes, they tend to become dirty, change color, fade, and often get damaged and worn out.
Awning removal and repair services are another add-on that you may suggest to your customers. Its replacement can freshen up the look, provide shade, and make the outdoor spaces cozier.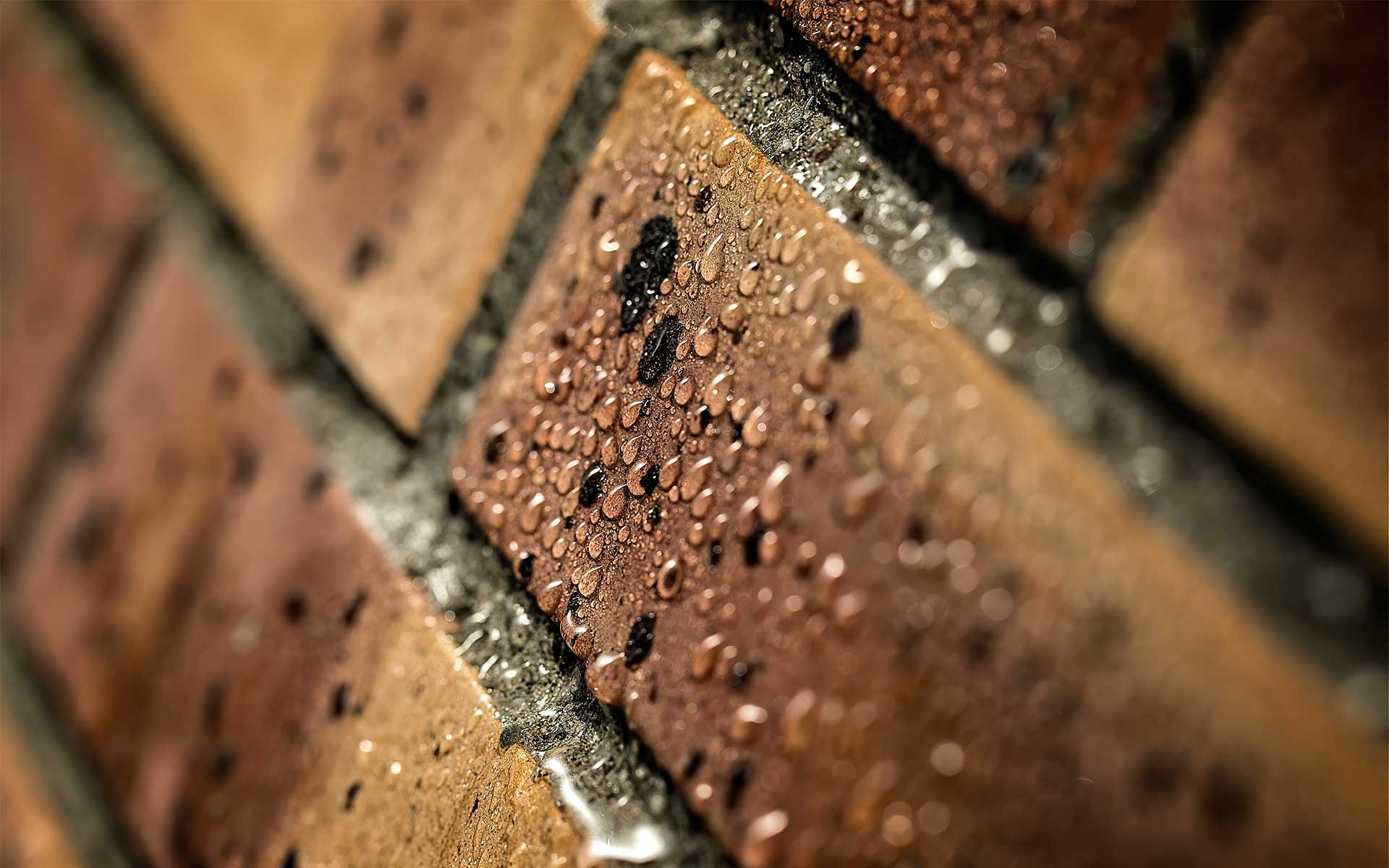 The exteriors of numerous commercial buildings are made of brick and mortar. Although the classic look is very pleasing to the eye, the major drawback of the material is that it isn't waterproof. Due to its porosity, mortar is exposed to moisture that can leave white stains on surfaces, cause leaks, and lead to cracks.
Brick waterproofing can help to prevent the negative effect of water and moisture on brick and mortar walls. This additional service may be of interest to clients who have exposed walls.
4. Commercial Concrete Ceiling Repairs
Concrete ceiling maintenance and repair are among the common problems for commercial property owners. Using this construction material for ceilings and walls is a long-established choice because it is soundproof and, importantly, capable of bearing loads and reinforcing the structure.
Nonetheless, concrete ceilings often face deterioration and can get ruined because of moisture that leaves unpleasant stains and cracks. To preserve their due condition and prevent further wrecking, business owners should invest in its timely maintenance and patching. Postponing or taking shortcuts can result in additional costs, which you can warn your clients about.
5. Light Carpentry Repairs & Painting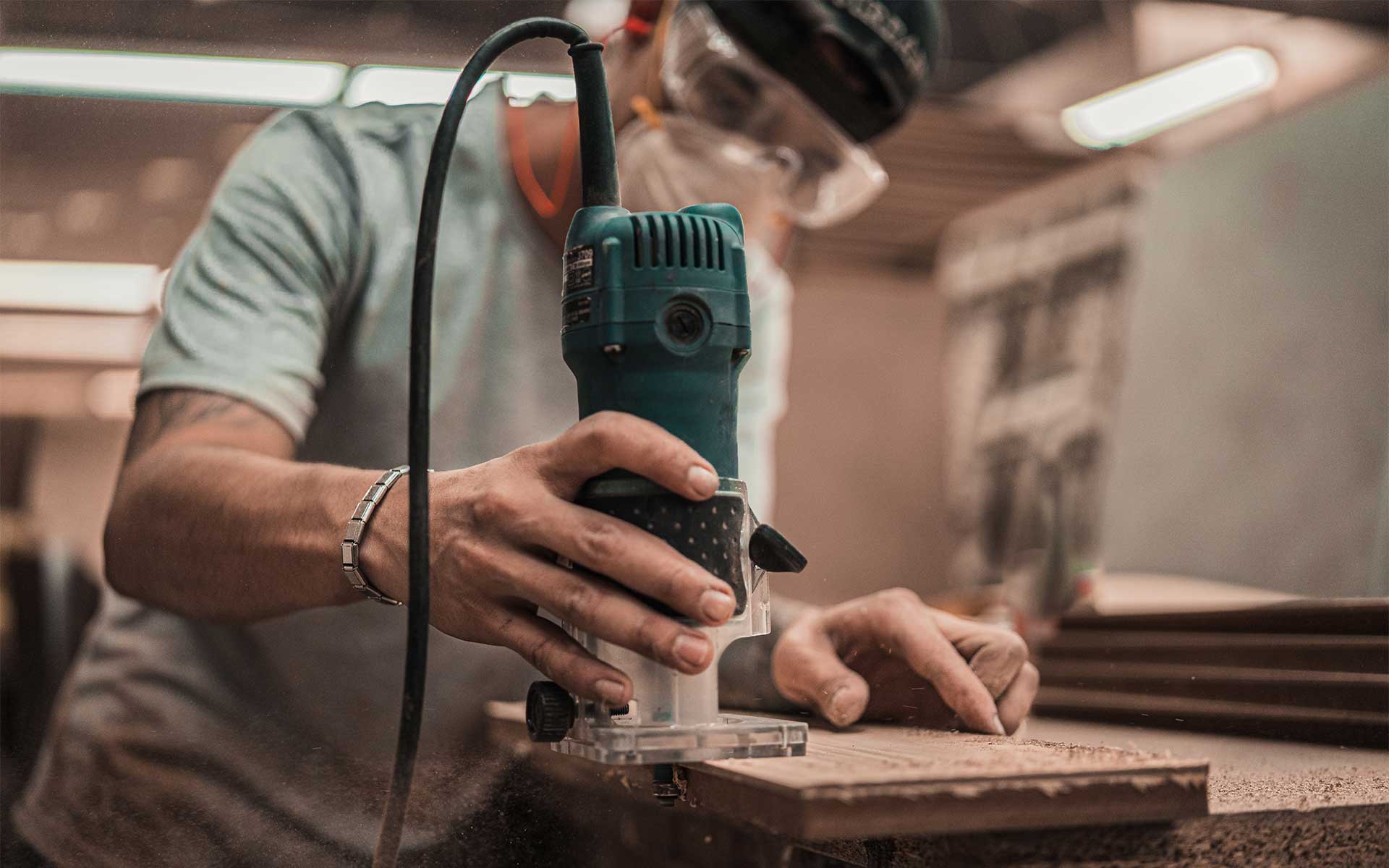 Carpentry repair can simply go hand in hand with painting services. Because wood is a material that's commonly used both indoors and outdoors, there are many cases when wooden elements might need restoration, replacement, or could use a fresh layer of paint.
Ask your customers if they have any carpentry troubles. They might have wooden boards, floors, stair elements, ceiling or wall molding, or even shelves that require some attention. After all, quality carpentry concerns safety too.
6. Business Parking Lots Line Striping
Keeping parking lot space organized is highly important. After all, with proper parking lot line striping, you can manage traffic, make sure space is used rationally, and keep employees and visitors safe.
To increase the lifespan of the lining, prepare the surface before applying the paint. The type of paint used matters too, as it should withstand various weather conditions and not fade away quickly. These are a couple of points to bring up when you offer your clients to apply line striping as an additional service.
7. Pest Control Using Mesh or Elastomeric Caulks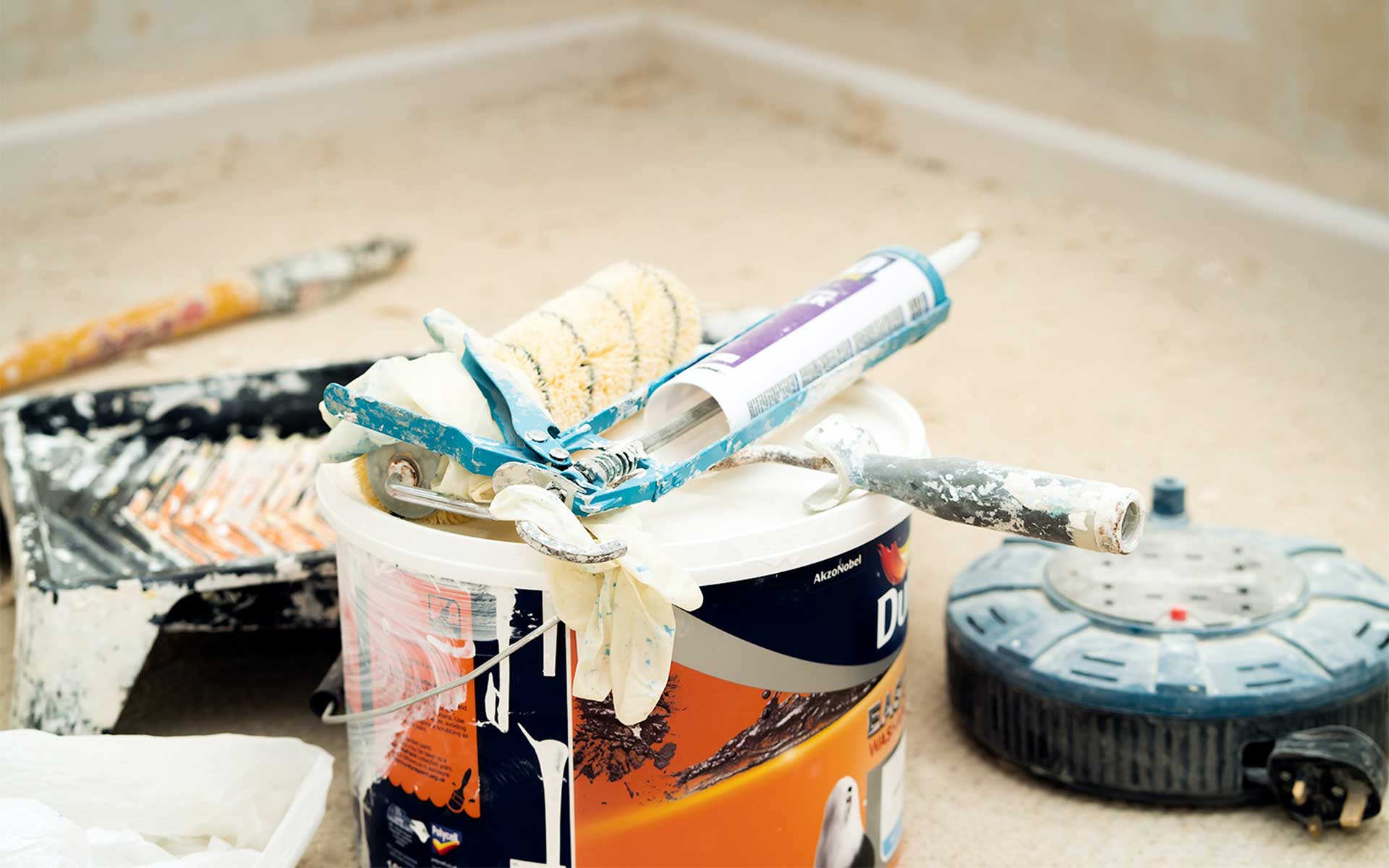 Pests are unwanted "guests" on commercial properties for multiple reasons. Infestation can be hazardous to health, jeopardize sanitation, and may even result in heavy fines.
Property owners should be proactive and think about safeguarding their environment from insects, rodents, and other pests in advance but applying pest control chemicals on your own can be very dangerous. So, don't hesitate to propose these essential sealing services with the use of mesh plugs or elastomeric caulks to your customers.
8. Commercial Building Power Washing
Pressure washing isn't only about keeping the exteriors clean. It allows for maintaining the condition of walls and various surfaces for a longer period of time. As such, grime and different types of pollutants can contaminate buildings and floors, wearing them down.
On the contrary, regular commercial building power washing can save businesses money on repairs that may follow. Besides, clean exteriors are good for health, so investing in such professionally executed services is rewarding.
9. Commercial Signage Painting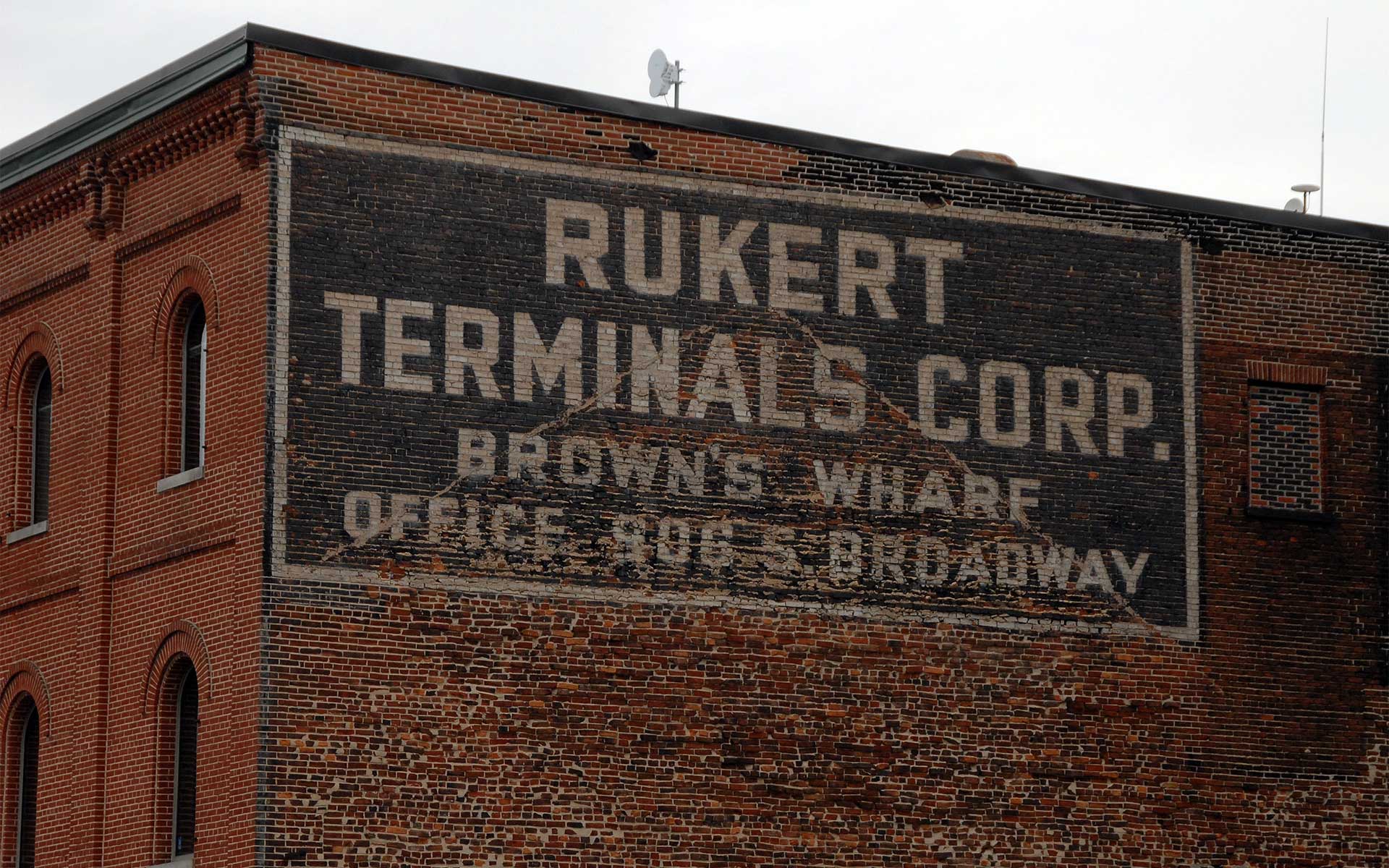 There are many practical applications of signage painting. It may, for instance, be used for branding, advertising, design, or just for attracting attention. Companies can paint their logo, motto, slogan, inspiring phrases, well, anything!
However, to reach a quality result, suitable paint should be selected based on the surface on which it'll be applied. As professionals who know paint inside and out, you can suggest your customers include eye-catching and cost-effective signage to their order.
10. Elastomeric Roof Coating Application
Preventing the building's roof from leaking and making it heatproof is crucial. Quality roof coating seals the surface, preserves its condition, and shields it against water and other possible damage.
As such, applying light-colored, special-purpose, UV-resistant coating can reduce the effect of heat. Similarly, elastomeric roof coating is water and weatherproof, it protects the underlying roof layers.
11. Commercial Stenciling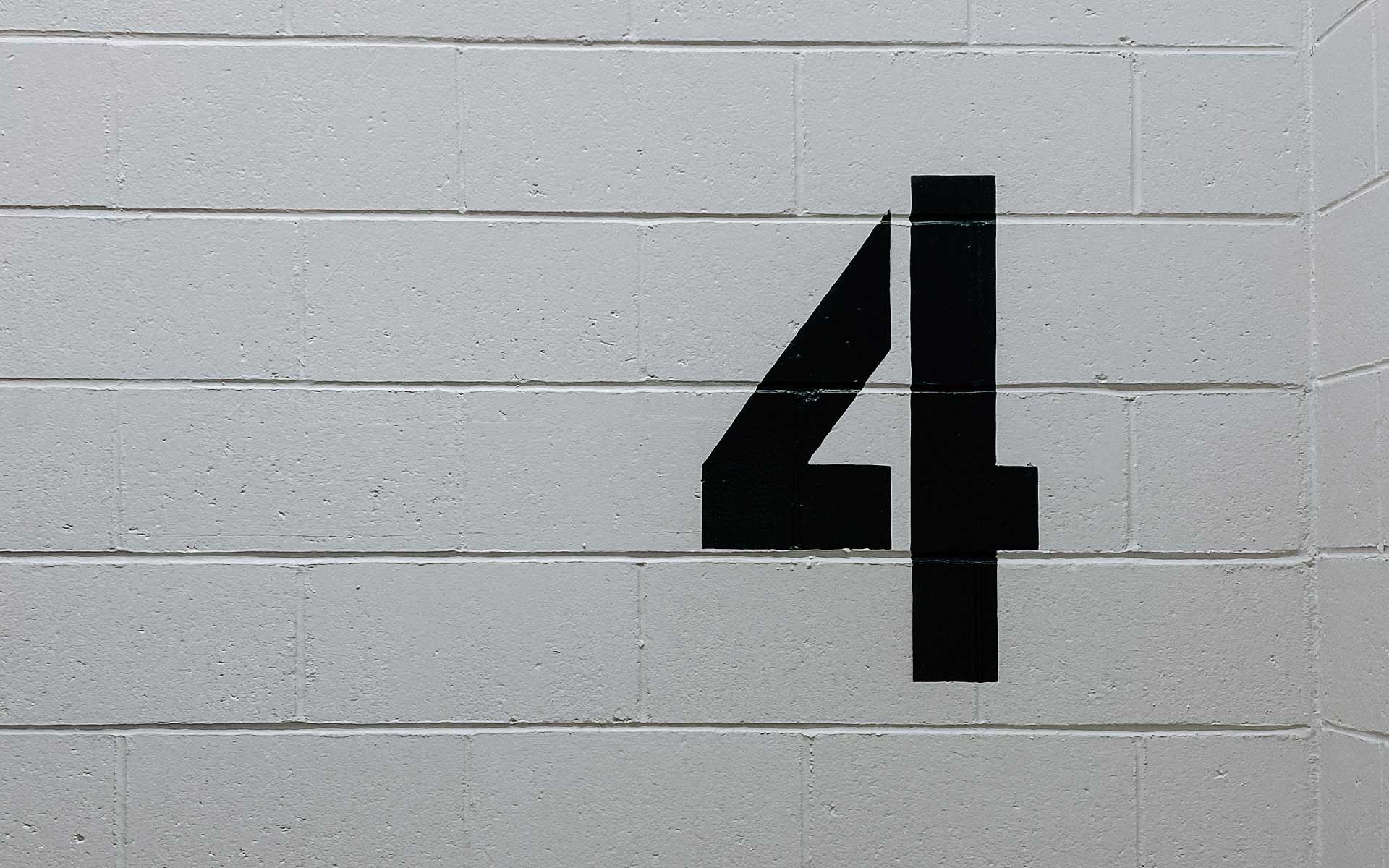 Applying commercial stencils is an outstanding multi-purpose and multi-surface solution for businesses. Be it for painting signs, putting up warnings, or designing the surroundings, say, with a custom logo, you can attract your audience's attention, organize spaces, or notify others about rules. Usually filled with paint, quality stencils are reusable and may be crafted according to individual needs.
Therefore, aside from the products or services you provide, you can encourage your customers to get additional stencils for interior and exterior use.
12. Urethane Joint Expansion Sealing Solutions
Concrete is a material that's liable to contracting and expanding. This is mainly influenced by weather conditions and implies having well-sealed joints that connect slabs. Whether it's the floors, walls, or other surfaces, sealant like urethane is a suitable solution that lasts long and is temperature persistent.
Urethane sealing can protect the vulnerable concrete joints from erosion, edge damage, and penetration of moisture. This is a useful service that you can try to offer your clients additionally.
13. Commercial Vinyl Siding Repair & Repainting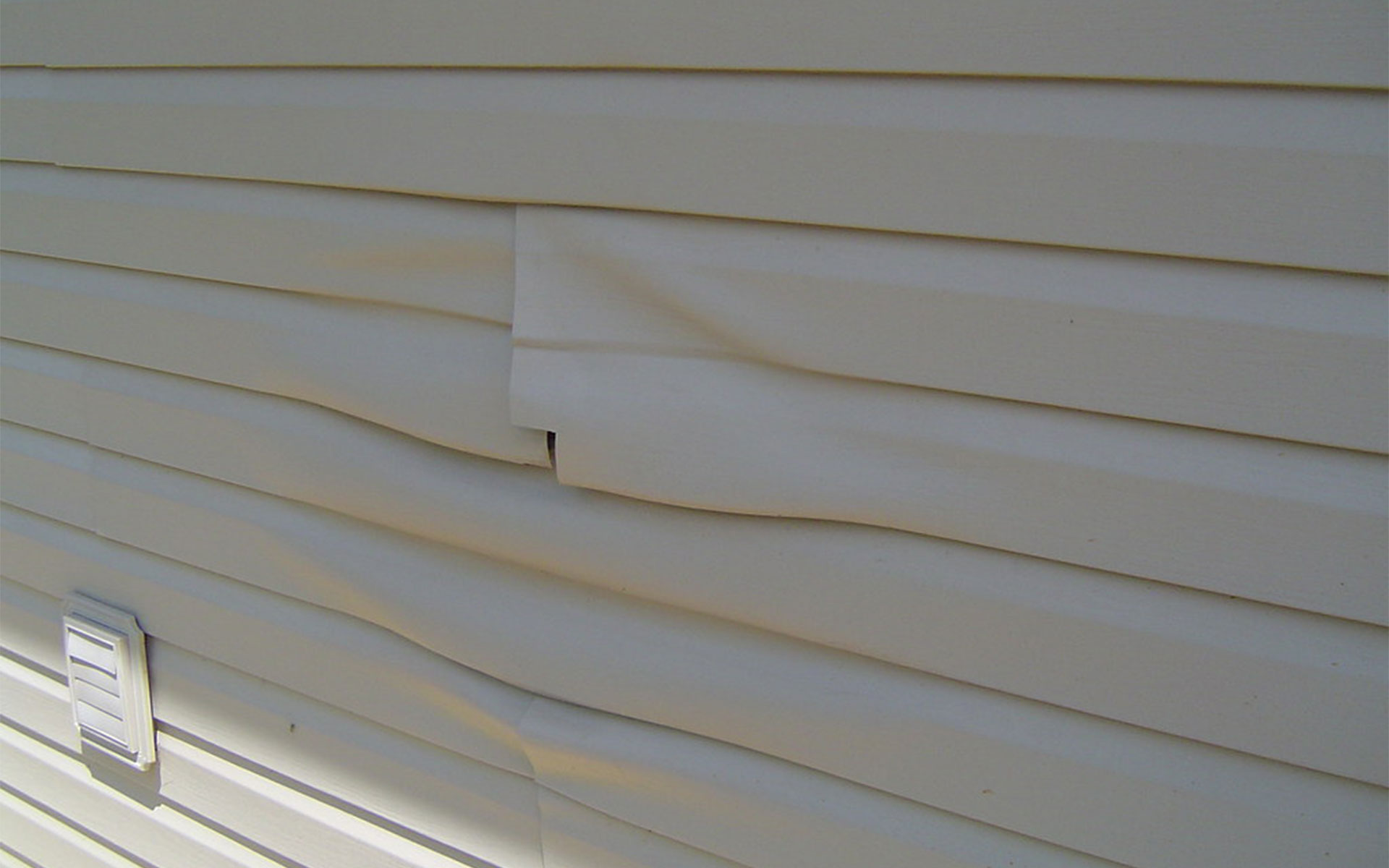 The exteriors of lots of commercial properties have vinyl siding. It's rather inexpensive and gives buildings a neat, clean-cut look. Such siding comes in many textures and can imitate logs, wood, bricks, and tiles. Nevertheless, it can wither in the sun after some time, not to mention possible denting, moisture stains, and scratches.
Luckily, instead of costly replacement, you can suggest to your clients the budget-saving "remedy" of repairing or repainting their vinyl siding.
14. Waterproof Coatings For Commercial Properties
Water permeation may cause lots of damage to buildings and people. As such, mold and mildew that occur due to humidity can be harmful to the respiratory system, cause allergies, and become a health hazard. In addition, staining, rotting, and other structural defects can pose safety threats. So, if such a problem exists, the risks are high.
Without due protection, moisture seeps through surfaces. This is why making walls, ceilings, doors, windows, and other exteriors of commercial buildings water-resistant is a necessity. Therefore, your customers should take the matter into serious consideration and may definitely benefit from waterproofing.
15. Ask Your Clients How Else You Can Help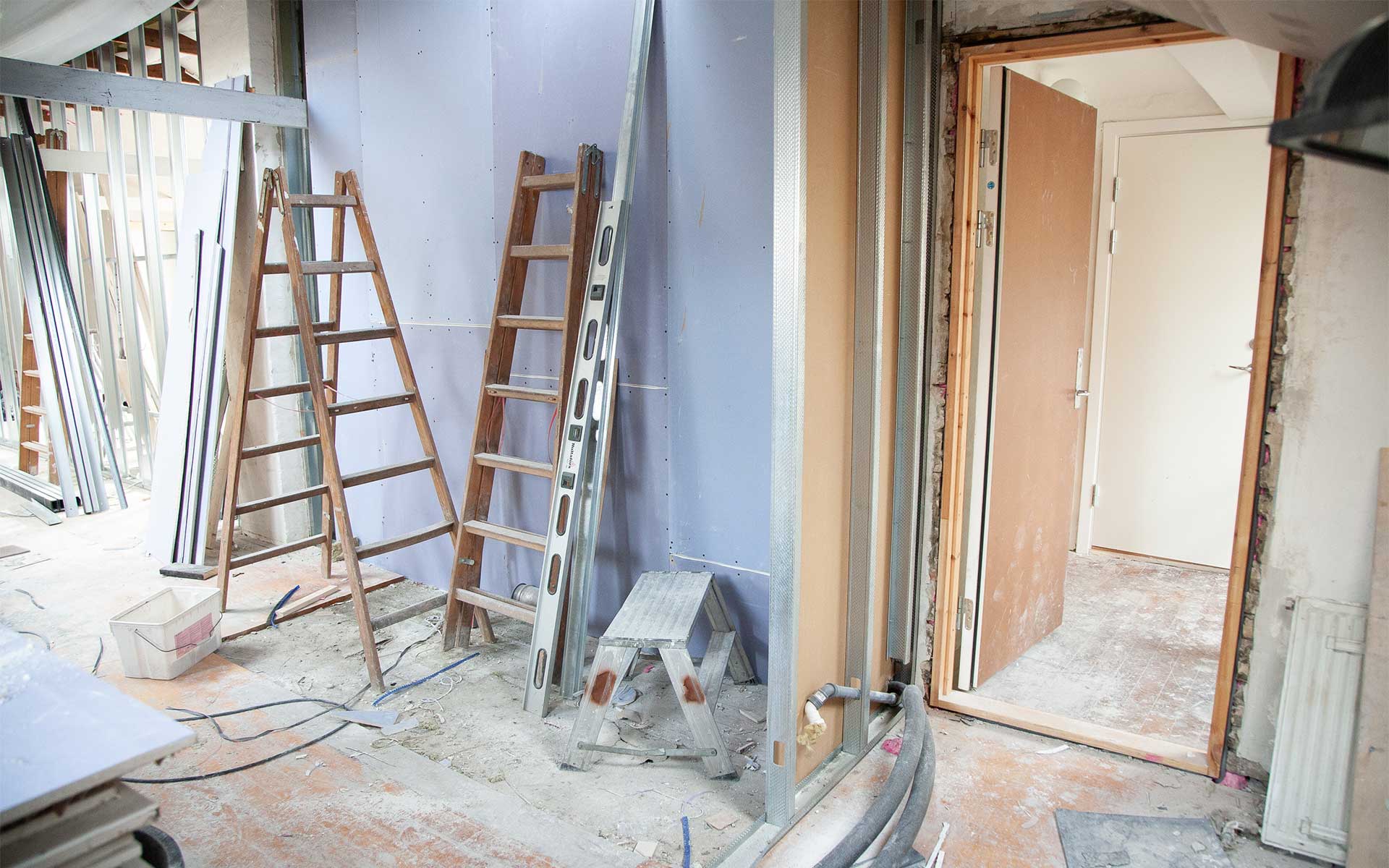 "Maybe we can help you with something else"? As simple and obvious as it may sound, you'd be surprised to find out how often businesses make the rookie mistake of not asking their clients this question.
This is a way to show your customers that you care, that you're there for them. Not to mention that you're simultaneously building lifetime value and are not depriving yourself of the chance to sell more.
Summing Up
As you can see, the 15 best practices that we've covered in this article can pave the way for your business to earn more. Remember that pitching personalized offers to your customers is a win-win for both sides. With a little extra effort, you can grow your revenue and bring additional value to your clients.
Want to discover more useful industry-specific information and tips on improving your business?