Painting Industry Insights & Statistics for 2021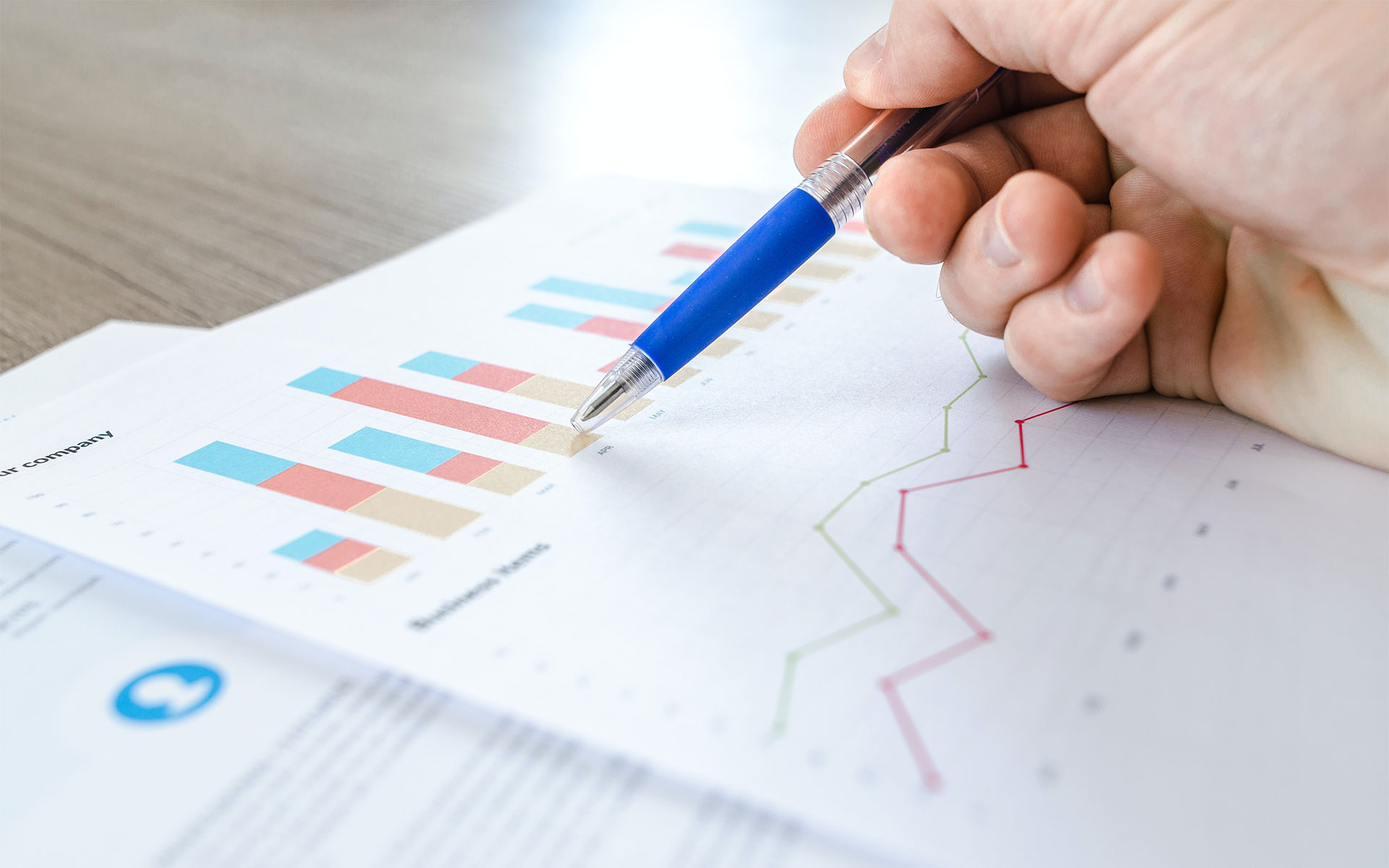 As we head full steam into the second half of 2021, industry groups and analysts are crunching the numbers and trying their best to estimate costs and confidence for the rest of the year, with many outlooks yielding stagnant or positive results despite high material prices and rocky employment ratings.
The American Institute of Architects, for example, gathered numbers from Dodge Data & Analytics as well as Moody's Analytics and Wells Fargo Securities, among others, to look at numbers for the next two years.
Nonresidential vs. Residential Confidence
The AIA Consensus Construction Forecast Panel in its mid-year update first noted that the industrial economy grew by about 6.4% in the first quarter of this year, paving the way for heightened expectations. According to the AIA, the strongest performers are expected to be health care facilities (up 1.4%), and others that should see modest declines (retail, -1.3%; religious, -0.9%; and education, -2.1%).
"… in 2022 virtually all the nonresidential building sectors are expected to see healthy growth, paced by the lodging, as well as amusement and recreation, both of which saw steep declines during the pandemic," the AIA noted.
The AIA panel had also noted that construction spending declined about 2% last year, as a whole. And while it does project that that spending on nonresidential buildings will decline an additional 3.9% this year (an upgrade from the 5.7% decline forecast at the beginning of the year), it adds that 2022 should see a 4.6% increase in spending.
The Associated General Contractors of America also honed in on, not only the dip in nonresidential construction spending but the divergence between subsectors of the industry.
"The pandemic has created a tale of two construction industries, a residential market where demand continues to surge and a nonresidential market that is struggling to gain traction," said Stephen E. Sandherr, the ACG's CEO. "The federal government has a real opportunity to boost nonresidential construction bypassing the bipartisan infrastructure measure as quickly as possible."
According to the AGC's numbers, construction spending in June totaled $1.55 trillion at a seasonally adjusted annual rate, an increase of 0.1% from May, and 8.2% higher than the pandemic-depressed rate in June 2020. Residential construction saw monthly and year-over-year gains (as is the trend) while non-residential construction spending lagged.
The residential construction segment climbed 1.1% for the month and 28.8% year-over-year. The non-residential construction segment fell by 0.9% compared to May and 6.6% compared to June 2020.
Challenges Across the Board
The residential side has its own adversity to overcome as the surge in homebuying is prompting inflation and the worry about a house price and stock market bubble.
The AIA noted that consumer price inflation has been running below 2% for most of the past four years, and even dropped to around 1% or below in parts of 2020. However, as fear over the COVID-19 pandemic has eased, consumers have begun spending more.
As of the second quarter of this year, consumer prices are growing at a 4% pace compared to the prior year. Because of this, producer prices have accelerated even faster, increasing almost 6% in the second quarter.
Complicating this further, of course, is the global supply chain disruption that the pandemic has caused. This has particularly impacted materials such as softwood lumber products, metals, and energy products.
"Builders continue to grapple with elevated building material prices and supply shortages, particularly the price of oriented strand board, which has skyrocketed more than 500% above its January 2020 level," said National Association of Home Builders Chairman Chuck Fowke. "We are grateful that the White House heeded our urgent plea to hold building materials meeting with interested stakeholders on July 16 to seek solutions to end production bottlenecks that have harmed housing affordability."
"Builders are contending with shortages of building materials, buildable lots and skilled labor as well as a challenging regulatory environment. This is putting upward pressure on home prices and sidelining many prospective home buyers even as demand remains strong in a low-inventory environment," added NAHB Chief Economist Robert Dietz.
The strong buyer demand, though, is helping to offset some of the supply-related challenges and builder confidence in the market for newly built single-family homes, which shrunk down just one point to 80 in July, according to the NAHB/Wells Fargo Housing Market Index.
The survey gauges builder perceptions of single-family home sales and expectations for the next six months as "good," "fair" or "poor." The survey also asks builders to rate traffic of prospective buyers as "high to very high," "average" or "low to very low." Scores for each component are then used to calculate a seasonally adjusted index where any number over 50 indicates that more builders view conditions as good rather than poor.
In the latest data set, from June, the HMI index gauging current sales conditions fell one point to 86, the component measuring traffic of prospective buyers dropped six points to 65 and the gauge charting sales expectations in the next six months posted a two-point gain to 81.
Finally, employment numbers are also a concern, as construction employment declined or stagnated in 101 metro areas between February 2020, the last month before the pandemic, and June 2021, according to an analysis by the AGC.
"Typically, construction employment increases between February and June in all but 30 metro areas," said Ken Simonson, the AGC's chief economist. "The fact that more than three times as many metros, as usual, failed to add construction jobs, despite a hot housing market, is an indication of the continuing impact of the pandemic on both demand for nonresidential projects and the supply of workers."
80 metro areas had lower construction employment in June than February 2020, while industry employment was unchanged in 21 areas.
More Broad Predictions
Despite the trials, the AIA's confidence predictions are echoed by other associations—even ones from across the pond. The British Coatings Federation, for example, released its latest business confidence index numbers in early July.
The figure came in at 70.4, compared to 63.5 when the survey was conducted in the fall of last year, and 61.6 in the last survey conducted pre-COVID-19, in fall 2019. This contrasts with June 2020, when business confidence was at rock bottom during the first lockdown, with a BCF index of only 37.1.
The BCF echoed that the first half of 2021 has delivered positive sales results for both the decorative and industrial coatings segments and, in the U.K., paints, and coatings sales were 24% higher than the same period last year.
"BCF's business confidence survey for Spring 2021, conducted in April and May this year, asked paint and printing ink manufacturers about their forecasts for 2021 compared with their results for 2020. In the latest survey, the results have improved and there has been a general shift upwards," the federation said.
"The largest change is that a quarter of surveyed businesses are 'very confident' about their performance. The improved result is not surprising given that in October 2020, the last survey period, the U.K. was approaching a tightening of restrictions over winter, whilst this latest survey was conducted when there was the prospect of further easing on the horizon."
The BCF noted that these responses were recorded despite the global price issues, as well as trade agreements and chemical regulations, which also impact the industry on a global scale.