ABOUT US
Commercial Painting Industry Association
The year is 2008, in a highly contested race for a national board seat in the PDCA, Steve Hester and Aaron Moore faced off in what turned out to be an unlikely introduction for a pair of Chicago based painting contractors. Steve, a second generation Union painting contractor and Aaron, a founder of Precision Painting immediately connected over their Finance backgrounds.
Fast forward 10 years and the 2 have become great friends and colleagues. Over a dinner in spring of 2016, the two talked about the things that were working for their individual businesses and the discussion lead to the lack of resources for commercial painting contractors (especially when they reached a certain size). Steve spoke of his success in a one-off peer group and Young Presidents Organization and Aaron echoed the sentiment with his involvement with Entrepreneurs Organization and the PDCA Commercial Forum. The idea for the Commercial Painting Industry Association was born.
The characteristics these organizations shared that made them so valuable to the world would become the Core Values of the CPIA.
Core Values
Confidentiality
Fostering a confidential environment is the foundation for the remaining values to succeed. Confidentiality provides a safe environment for members to tell the truth, dig deep, share freely, and maximize their results.
Authenticity
Speaking transparently from real life personal experience! (unlike the classic REO Speedwagon song, "Heard it from a friend who, heard it from a friend who heard"…you get it)
Respect
Deep admiration for the other members of the organization…yes, even if you see things differently. Remember, different perspectives fuel our growth and cover our blind spots.
Growth
A genuine desire to grow and to see those around us grow.
Our Vision
The year is 2021, and the CPIA community has impacted hundreds of companies, their teams, and those they service around the globe. Along with our Owner Peer Groups, we are successfully facilitating Key Employee Peer Groups promoting the development of key employees for our member organizations.
Members are enjoying once in a lifetime experiences on their retreats and our annual CPIA Summit is one of the most anticipated events of the year for industry leading commercial painting companies from around the globe.
The organization is financially self-sustaining and has established strong roots with our Strategic Partners. By pooling resources provided by both members and our strategic partners, we are able to deliver content developed by globally recognized thought leaders on topics relevant to the needs of the commercial painting contractor.
Painters University will be in full swing helping to provide guidance and learning tools for the Business of Commercial Painting. We will focus on helping to improve and grow your business.
Our hard work and commitment over the past few years had paid off! We have a full time staff to support both our peer groups and our commitment to providing educational content. The CPIA has become the go to association for companies DOING IT, MAKING A DIFFERENCE, & REPRESENTING THE FUTURE of the commercial painting industry.
Founders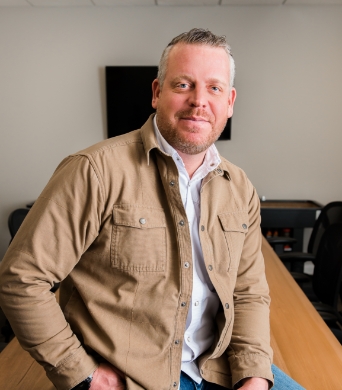 Aaron Moore's entrepreneurial career began shortly after his 2002 graduation from Eastern Illinois University and a short stint in corporate America. In 2004, he took the leap and decided to start Precision Painting & Decorating (PPD) based in Bellwood, Illinois. Fast-forward nearly fifteen years, PPD has grown to employ over 40 people and has also been the 3-time recipient ('14, '15, '16) of the prestigious Inc. 5000 Award for the Fastest Growing Private Companies in the country. Aaron sits on numerous boards, is a graduate of the Goldman Sachs 10,000 Small Business Program, and actively involved in Entrepreneurs Organization. He is passionate about entrepreneurship, values-driven leadership, family, community, the outdoors and golf...not necessarily in that order.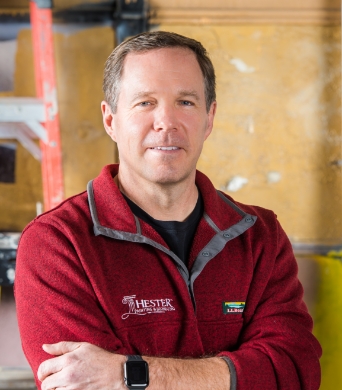 A key manager of Hester Painting & Decorating since 1996 and currently President, Stephen Hester brings to the helm vision for the future of the company, as well as finance, legal and marketing know-how. Stephen is a member of the Young President's Organization and is active in Chicagoland's civic and philanthropic community. Stephen earned an MBA from Northwestern University's Kellogg School of Management in 2004. He received a Bachelor's Degree in 1990 from the University of Miami in Florida where he graduated cum laude with a degree in real estate finance. Stephen has served on the Board of Directors for Chicago Chapter of the Alzheimer's Association.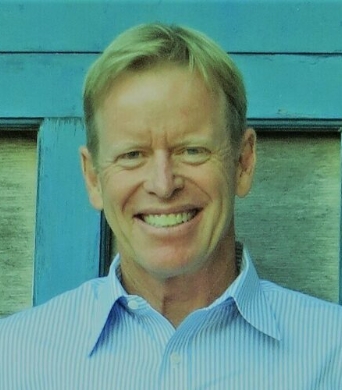 Mike Stanley comes to the CPIA with a significant career in media, trade shows, events, research, and association management. Mike was the Publisher and Chief Executive of a number of magazines and brands that focused on commercial interior design and architecture and also was named Publishing Director of the American Society of Interior Designers magazine. A recent two year contract with an international design association included responsibility for member recruitment and growth, communications and market influence, as well as supplier relationships. He has served on several A&D industry boards, spoken at numerous conferences and has created expert content published in market media. Mike is a Philadelphia native and a Penn State alum.